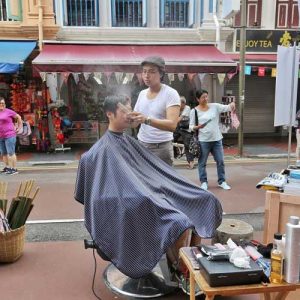 牛车水"五脚基节"重现昔日面貌 (Launch of Chinatown's Five-footway Festival)
Day 1 of Five-footway Festival reported by 早报.
The bustling launch of Five-footway Festival packed with old school activities – from Chapteh to Goli Marble, a hearty bowl of Rickshaw Noodles to Street Storytelling. The streets of Chinatown was filled with sights and scents of olden Singapore, commemorating Chinatown's rich culture and heritage. The nostalgic festival brought back memories of the past relished by many.
READ MORE