Besides being an ethnic enclave for Singapore's early Chinese settlers, Chinatown has transformed into the country's largest heritage precinct—filled with an exciting meld of hip haunts, cultural treasures and architectural gems.
Encompassing Kreta Ayer, Telok Ayer, Tanjong Pagar and Bukit Pasoh, Chinatown's four sub-districts each possess their own unique charms. While Chinatown's size might seem daunting for the first-time visitor, this comprehensive guide will ensure you don't miss out any of its star attractions.
1. Chinatown Heritage Centre (100 min) Closed for Renovation
A gateway into Singapore's yesteryears, the
Chinatown Heritage Centre
makes the perfect starting point for your voyage of discovery. Learn about the lives of Chinatown's inhabitants through the establishment's six galleries of interactive exhibits, which include olfactory displays of opium and spices, immersive streetscapes and homages to its current notable residents.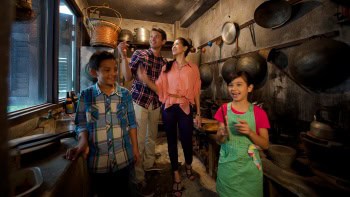 If you're looking for a guided tour, you can explore Chinatown's rich food culture with Wok N' Stroll's Next Gen Hawker Food Tour and 
Chinatown "Off The Beaten Track"
. Conducted by passionate foodie and explorer Karni Tomer, these excursions will sate both your appetite and your curiosity for new knowledge.
2. Sri Mariamman Temple (15 min)
Built almost two centuries ago,
Sri Mariamman Temple
, Singapore's oldest Hindu temple, remains a thriving place of worship to this day. Marvel at the majestic, six-tiered gopuram (grand tower), and then head inside to explore further. The statue of the temple's patron goddess is only unveiled during special occasions, but you'll be able to admire the site's murals and shrines, dedicated to the Hindu deities Durga, Ganesh and Shiva.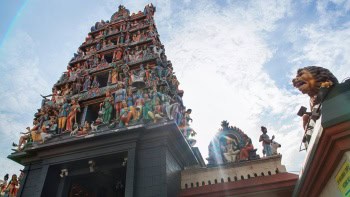 Discover Chinatown's religious diversity as you make your way down South Bridge Road, and observe the distinctive octagonal minarets of Masjid Jamae.
Also known to locals as Chulia Palli (Chulia Mosque), this age-old religious establishment was established by Tamil Muslims from the Coromandel Coast between 1830 to 1835. Its architecture can be traced back to the 19th century, and fuses elements from both Neoclassical and South Indian tradition.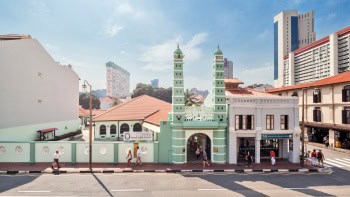 4. Mohamed Ali Lane Murals (10 min)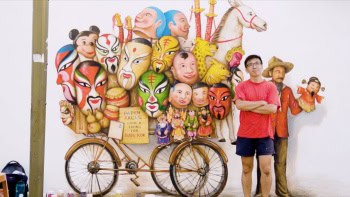 For a taste of tradition, grab a sweet morsel or two for the road as you stroll past
Tong Heng
. This century-old Cantonese confectionary is famous for its egg tarts, but you should also sample their red bean paste pastries and lao po bing (pastry made with winter melon, almond paste and sesame).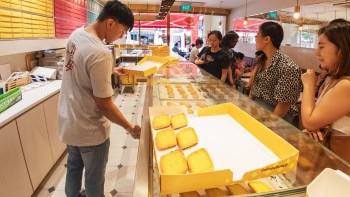 6. Buddha Tooth Relic Temple & Museum (40 min)
The
Buddha Tooth Relic Temple & Museum'
s distinctive Tang Dynasty-inspired architecture will be easy to spot as you make your way down South Bridge Road. Both a museum and a place of worship, visitors are free to explore the temple's repository of relics and cultural artefacts. We recommend taking a quick breather at the temple's tranquil rooftop garden, with its distinctive pagoda and prayer wheel.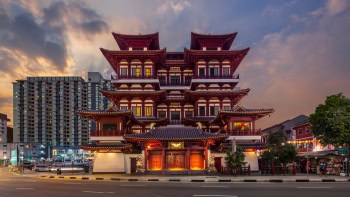 Named for the sago flour factories that dotted the area in the 1840s,
Sago Street
  is now home to traditional Chinese apothecaries, unpretentious eateries and souvenir stalls. For toothsome pastries and delightful mooncakes, be sure to swing by 
Tai Chong Kok
—This old-school bakery has been in operation since 1935.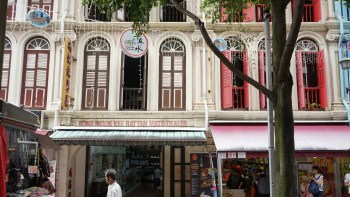 8. Souvenir Shopping (>15 min)
You'll find plenty of knick-knacks and memorable mementos by browsing the wares of the pushcart vendors along Sago Street and its immediate vicinity. We personally recommend visiting
On Cheong Jewellery
 along Smith Street for a contemporary take on jade jewellery, 
Thye Shan Medical Hall
 on New Bridge Road for Traditional Chinese Medicine and 
Lim Chee Guan
 for the sweet and savoury-tasting 
bak kwa
 (barbecued meat slices).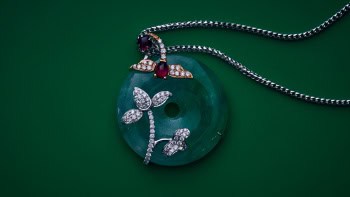 9. Chinatown Visitor Centre (10 min)
If you're still feeling disoriented by the district's hustle and bustle, you can get all the info you need at the
Chinatown Visitor Centre
. Located just behind the
Buddha Tooth Relic Temple & Museum
, this establishment offers a range of walking tours, souvenirs and tickets to island-wide attractions.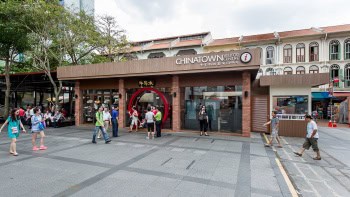 11. Chinatown Complex (45 min)
Alternatively, make a pit stop for lunch at the island's largest hawker centre. While you won't find food vendors touting their dishes along Singapore's busy street these days, their legacy lives on at Chinatown Complex Food Centre.
Savour sa kae ma (honey crackers) at Pan Ji Cooked Food and knock back a pint of craft beer at Smith Street Taps. For lunch, indulge in the claypot rice from Lian He Ben Ji Claypot, a 2018 Michelin Bib Gourmand recipient.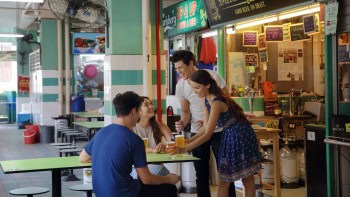 13. Thian Hock Keng Temple (20 min)
One of Singapore's oldest and most venerated Hokkien temples,
Thian Hock Keng Temple
's patron deity—Mazu—was said to have watched over the 19
th
-century Chinese immigrants who made their ways across the seas. Before the land was reclaimed, it used to stand on the shoreline of
Telok Ayer
Basin. Venture inside, and marvel at the ingenuity of traditional Chinese carpentry; the space was built without a single nail being used during its construction.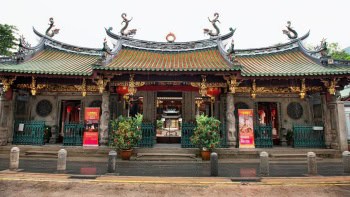 14. My Awesome Café (30 min)
Talk about putting the 'hospital' in hospitality—formerly the home of a decades-old medical establishment known as the Chung Hwa Free Clinic, this space has been revitalised by
My Awesome Cafe
. This trendy eatery serves up all-day breakfast platters, hearty sandwiches and wholesome salads amidst industrial-chic surroundings. Be sure to grab some merchandise on your way out, and snap an Instagram photo to commemorate your time in Chinatown.