From its humble beginnings, Chinatown lived through many trials and tribulations to become the jewel we know today
In his
1822 Master Town Plan
, Sir Stamford Raffles allocated the whole area west of the Singapore River for a Chinese settlement known as the Chinese Campong, envisaging that Chinese would form the bulk of future town dwellers. Singapore, the new land of opportunity then, had attracted many Chinese immigrants, who expanded the original boundaries of this economically and culturally vibrant, self-contained town. This self-contained
kampong
(community settlement) became home to many Chinese immigrants, and a transit point for coolies (unskilled labourers) going to Malaya.
The original kampong was divided into zones for each Chinese community of the same provincial origin and dialect group. The Cantonese occupied Temple Street. The Hokkiens were located in Telok Ayer Street and Hokkien Street, while the Teochews were settled in South Canal Road, Garden Street and Carpenter Street. Different trades were also confined to specific areas, so each street took on its own identity. From delicacies to death-houses, there were businessmen, traders, craftsmen, hawkers and peddlers to provide all of the peoples' needs.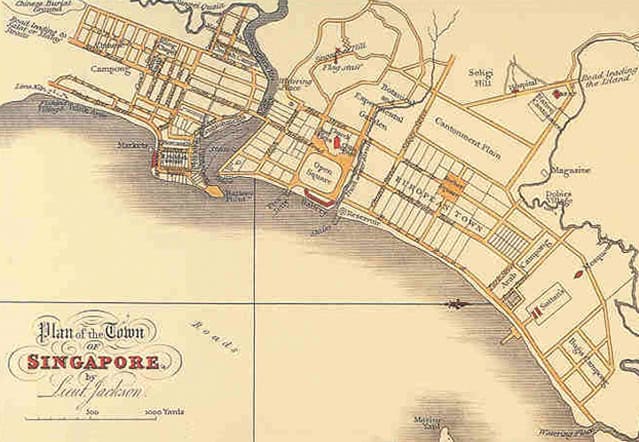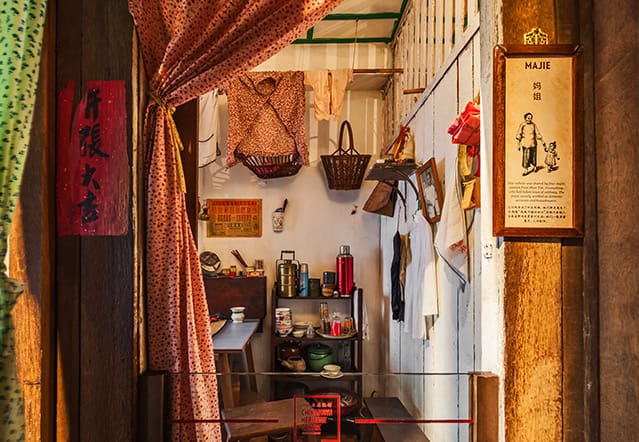 Chinatown's physical development began from 1843, when more land leases and grants for homes and trade were awarded – particularly around Pagoda Street, Almeida Street (today's Temple Street), Smith Street, Trengganu Street, Sago Street and Sago Lane. In John Turnbull Thomson's 1846 map, this ethnic quarter expanded to the area demarcated by Telok Ayer Street, Singapore River, New Bridge Road and Pagoda Street. Developed areas by this time included Upper Macao Street (today's Upper Pickering Street), Upper Hokkien Street, Upper Chin Chew Street, Upper Cross Street and Mosque Street.
Due to the overcrowding and congestion, major upgrading of shophouses and new developments took place at the end of 1983, and the street hawkers were housed in Kreta Ayer Complex. Contrary to its name, Chinatown is not exclusively Chinese. It also had small communities of Indian traders around the junction of South Bridge Road and Upper Cross Street; Indian temples and Muslim mosques can be found in the area too.
The 5 Districts of Chinatown
Take a trip down memory lane and look back at the early days of Chinatown through the lens of Mr Yip Cheong Fun.