A bustling metropolis with visitors jetting in from all across the globe, Singapore is a hub of world cultures, and a great place to meet like-minded explorers. Here are five boutique hostels for globetrotters looking to swap stories and expand their horizons.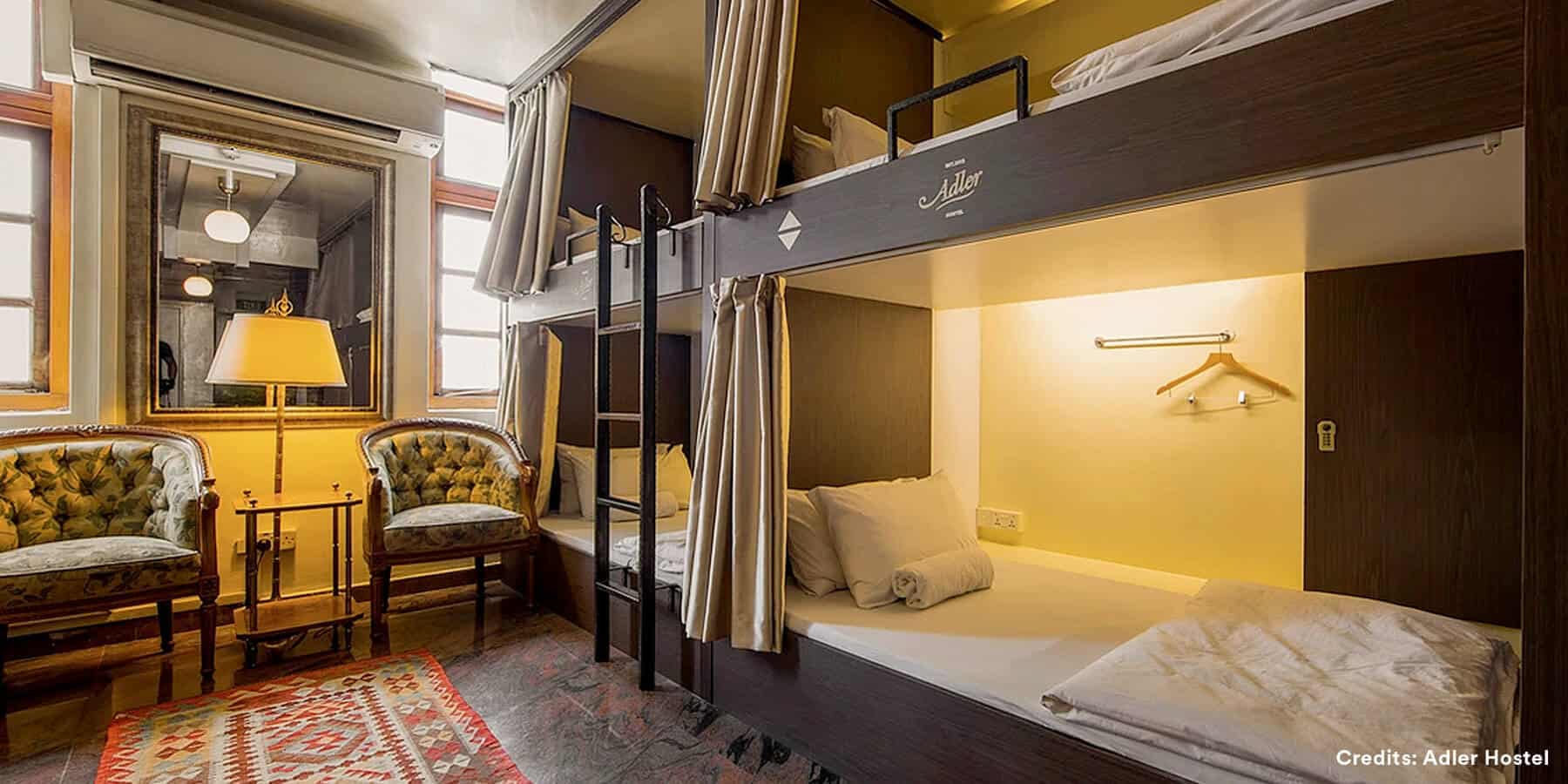 An establishment that combines luxury accommodation with the social opportunities of staying in a backpacker's hostel, Adler Hostel is a perfect option for those looking to make new friends during their visit to the Lion City.
The hostel's founder, Adler Poh, set up his own hostel after several trips to Europe. Numerous stays at a range of world-class and budget accommodations inspired him to combine the best elements of both worlds by establishing one of Singapore's first 'poshtel' (a portmanteau of 'posh' and 'hostel').
Adler Hostel focuses on providing guests with luxury comfort: The dormitories are decked out with plush super-single beds, feather down pillows and privacy curtains, while the opulently decorated common area makes a great place to mingle with fellow travellers over a cup of coffee.
Adler Hostel is located in the heart of Chinatown, a cultural enclave that dates back to the 19
th
 century. Those exploring the neighbourhood can expect bespoke cocktail bars, traditional eateries and numerous places of worship such as 
Buddha Tooth Relic Temple and Museum
. If you find Eastern religions and architecture inspiring, be sure to visit the latter—the establishment's notable exhibits include an array of revered artefacts from Buddhist tradition, and a hall that houses a hundred Buddha statues.
Adler Hostel. 259 South Bridge Road, Singapore 058808.  Tel:+65 6226 0173.
A great option for visitors looking for a twist to conventional accommodation, The Pod is one of Singapore's most established boutique capsule hotels. This modern establishment has over 100 cosy capsules and suites, inspired by modern and minimalistic aesthetics. Guests hoping to swap travel tales should opt for the front entry single pods in the communal dormitory, while those who prefer privacy should consider the hotel's range of suites. The Pod also offers complimentary laptop use for globetrotting entrepreneurial types.
To get keyed in with Singapore's nightlife and indie music scene, take a five-minute stroll to Haji Lane in Kampong Gelam. This buzzing street is home to live music bars, indie fashion boutiques and a mix of people from all walks of life. We recommend checking out Going Om, a quaint, New Age bar that boasts live music and an even livelier audience of friendly regulars.
The Pod. 289 Beach Road Level 3, Singapore 199552.  Tel: +65 6298 8505.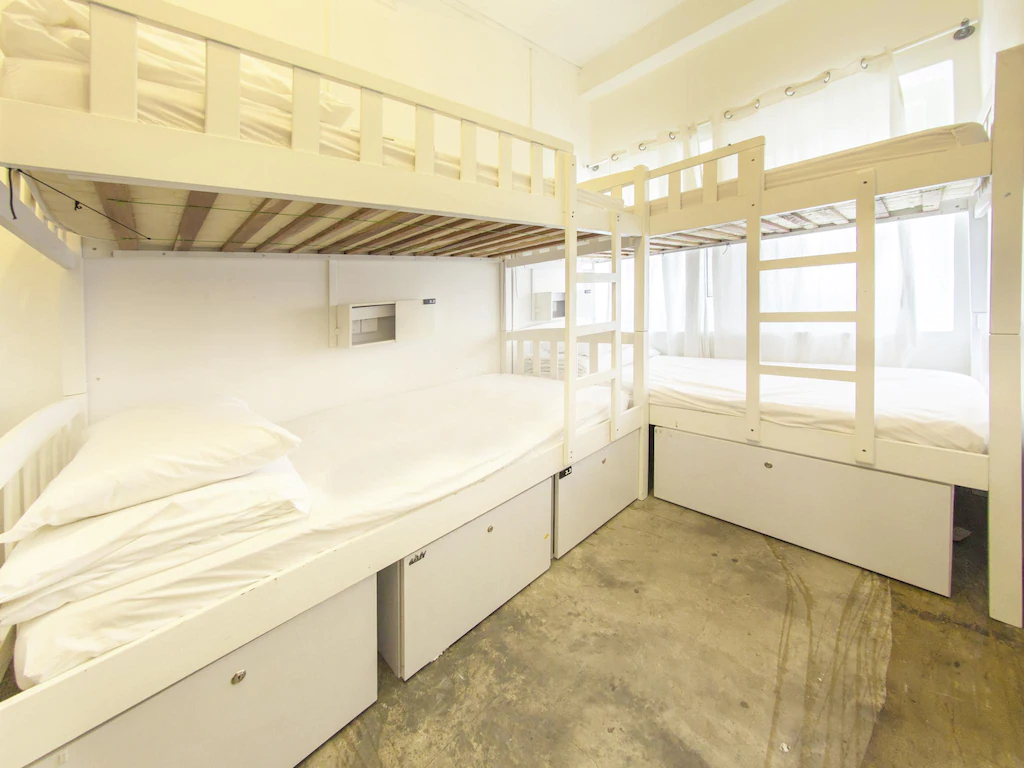 With outlets in Chinatown and Ann Siang, 5footway.inn is a hostel chain that wholly embraces Singaporean culture and heritage, and is a great option for visitors to learn more about the Lion City's past.
Besides a stellar range of amenities—including fully air-conditioned dormitories, free Wi-Fi and personal lockers—the main draw is undoubtedly the charming ambience on display.
All the hostels boast interiors inspired by Singaporean arts and culture, and are situated in the Chinatown precinct. Urban explorers with a love for history and architecture should spend time at attractions like Buddha Tooth Relic Temple and Sri Mariamman Temple to gain insight into the city's history, heritage and culture.
5footway.inn Project Chinatown. 63 Pagoda Street, Singapore 059222.  Tel: +65 6221 5832
5footway.inn Project Ann Siang. 267 South Bridge Road, Singapore 058816.  Tel: +65 6221 1961
Sociatel COO's combination of playful design touches, modern technology and aesthetics makes it a great option for millennials who crave authentic experiences and opportunities to connect socially.
Connection is the name of the game at this funky hostel, which fuses modern technology with the communal culture of old-school backpacking. The COO Connect digital platform allows guests to create personalised profiles, indicate common interests and kick-start conversations, while the hostel's programmes—Breakfast Club and Supper Club—encourage guests to share meals at the hostel's all-day bistro.
Societal COO is located in Tiong Bahru, one of Singapore's coolest locales. Street art lovers and history buffs alike should embark on a bout of urban exploration, and hunt for the iconic street art that dot the vicinity. Painted by local artist Yip Yew Chong, these murals provide a window into Singapore's past.
Sociatel COO. 259 Outram Road, Singapore 169056.  Tel: +65 6221 5060.
Situated in the heart of Little India—Vintage Inn is a cosy, old-school option for those who love heritage and culture. The establishment is located in a shophouse that dates back to the 1900s, while its interior is decorated with paintings from across the region. While heritage and authentic tradition are the main draw here, the hostel also offers various amenities, including high-speed Wi-Fi access, dry cleaning services and complimentary breakfasts.
Bicycle rentals are available at the hostel, and are a great way to explore Little India, a district that's home to traditional eateries, bustling streets and century-old temples like the Sri Veeramakaliamman Temple. A mere five-minute walk away from the hostel, this 19
th
-century place of worship is dedicated to the goddess Kali, and is a great place to learn more about Hindu customs and religious architecture.
Vintage Inn. 60 Race Course Road, Singapore 518567.  Tel: +65 6396 8751.
Credits: https://www.visitsingapore.com/editorials/hostels-in-singapore/