Also known as Lunar New Year or the Spring Festival, Chinese New Year is undoubtedly the most important event in the Chinese calendar, and was traditionally a time to honour both traditional deities and familial ancestors.
You'll be able to soak in the festive mood with various spontaneous celebrations across the island. Keep your eye out for colourful processions, seasonal markets and lively lion dances, as friends and local family members meet up, exchange Mandarin oranges and feast on festive dishes.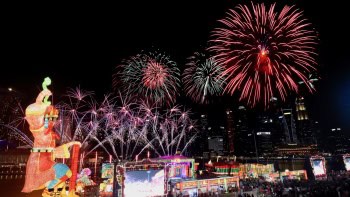 To get into the heart of the action, be sure to visit the historic enclave of Chinatown. Prior to the start of Chinese New Year, Street Light-Up will see the district's streets lined with beautifully-designed lanterns.
The official light-up on opening ceremony commences on 4 January in 2020, and visitors to the event are in for a multisensory extravaganza. Expect to be enchanted by lion dances, nightly street shows and vendors selling an assortment of snacks and traditional goodies.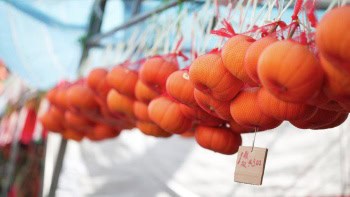 Traditions, customs and beliefs
Red is undoubtedly the colour of the season. You'll see it in the scarlet paper packets filled with money that are given to children and younger relatives. You'll see it in the bright hues of the brand new clothes people are wearing.
Most of all, you'll see it in homes all over Singapore, thoroughly spring-cleaned and decorated with touches of crimson everywhere–in the lanterns hung by the gates, in the spring couplets adorning doorways and in the bright ribbons adorning kumquat plants, their yellow fruit symbolising 'gold' or prosperity.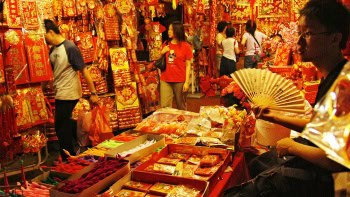 The heart of Chinese New Year is ultimately a celebration of home and family, hence gatherings with family and relatives around the dining table are de rigueur.
And nowhere is this seen more clearly than in the tradition of Reunion Dinner, held on the eve of the new year. Family members rush back home (sometimes from very far away) in order to share this one most important meal of the year with loved ones.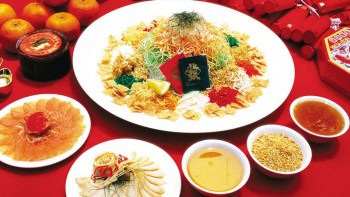 The following days are then spent visiting relatives and friends, conveying blessings of good fortune for the year ahead and enjoying time with the ones who matter most.
In Chinese folklore, a mythical beast, 'Nian', used to attack villagers every spring. It could only be driven away by the colour red and loud noise. Hence, the festival tradition of lighting firecrackers to ward off the beast.